Sunday, April 08, 2007


Easter Sunday with kaching kachings!

PLUGS: Irish, Danwei
*UPDATE*
Wow thanks sarabeth for the uber cute easter gift!! Thanks so much!!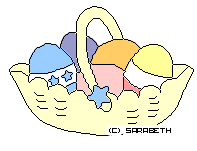 Happy easter everybody! The Lord has risen again and let's all celebrate!

My family just came home from mass and I've started doing "business" again. Well not exactly a real business. I've been trying to earn money online since Friday because... well I wanna earn myself some money and also maybe I could pay back my parents and help them earn too. Plus i have my eye on something... *hint hint *cough*DSlite*cough*.... so I've joined this great community discussion board where they pay YOU to post and discuss topics! Pls click here to check it out! It's the only site (so far) that's genuinely sending out money almost anywhere in the world (including phils!). Take note that you only make a little amount of money here =)

But if you want to earn MORE, I suggest to USA residents cashcrate! Pls click here to check it out! All you need to do is sign up surveys and offers and they will pay you! You can get almost $300 a month here and one guy even got $800!! OMG! that's like 40k php here and you don't even have a full-time job! It's really crazy. And their referral levels are the highest so I only joined there because of the referrals =) I hope I can earn at least some bit of cash this summer =)

Oh and here's a new search engine too! Click here!

The main reason I guess for doing this because I can't have a part-time job because of my activities (look at previous posts for list) and I'd die if I go and get a part time job. But if you ask me which one is better, online or part time job, I'd have to say a part time job because this is where the real money comes in! =)

-------------OKAY ENOUGH ADVERTISEMENTS!------------------
lolz! I'll be posting banners once in a while though =)
My father, brother and I watched Sunshine last night.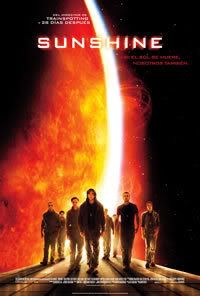 I really wanted to watch Ang Cute ng Ina Mo with my mom but I recalled an article saying that you shouldn't have that much on Holy Week so I ditched comedy and turned dark. I mean you could hardly call a movie about sending 8 astronauts to their doom to save the dying sun, FUN right? Well it was a serious and deep movie which requires knowledge about the sun and some physics so I kept bugging my brother at some parts because I didn't know what the heck they were saying. It started out pretty boring enough, I mean they didn't show the launch or anything happy as that. No, they were sending their last video messages to home before they reach the dead zone where you can't contact Earth anymore. But as the movie progresses, the lives of the characters are slowly portrayed and we can see their dreams and hopes. It was really a touching movie despite the lead actor, Cillian Murphy looking creepy again (I mean he really creeps me out, ever since I saw him in Batman Begins). He did a really good job and I kind of admire the roles that he's played now. What really touched me in this movie was the religious elements of the movie. The goal of the crew was to literally create something and when you see that creation in the movie... it'll be mind-blowing! Seeing creation at its best, that's really something and you'll be able to see it in this movie. I can't even describe how majestic or amazing the experience felt, you have to watch it to know what I mean. I recommend this movie to everyone who's interested in sci-fi and those who feel depressed because it'll surely bring some sunshine in your life =)

Now on to real world!


So I test drive a while ago with my dad and I can say... that IT'S HARD MAN! I almost wrecked our neighbor's sedan but good thing pa was there or it would have been toast! I better really enroll at a driving school!

Oh and the puzzle my cousins and I are doing is 1/4 finished! yipppeee!!! After I finish it, I swear, I am NEVER gonna buy any puzzles that has a kitchen in it! NEVER!!

Well I better go now!!
Updates when I update! =) :cool

Labels: earn, easter, happy, money, puzzle, search, sunday

|
stolen @ 10:59 AM